Confessions of a New Skater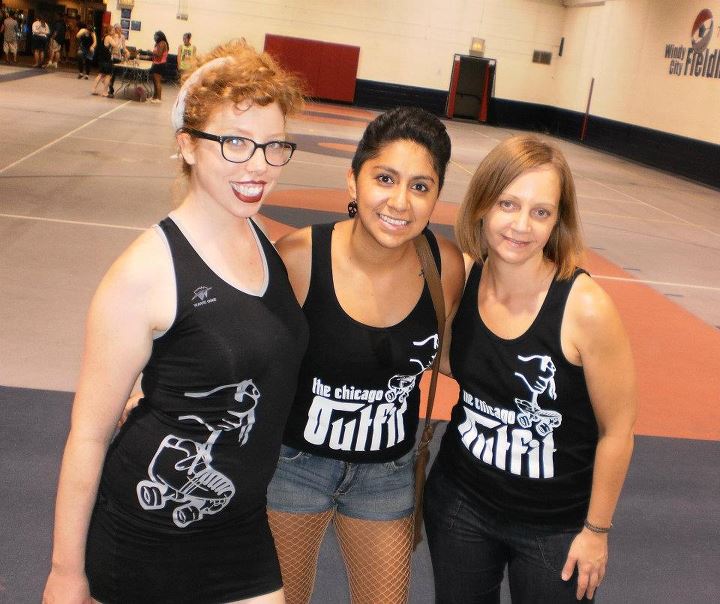 My name is SheWanna Rock, and I am a new skater.  I joined the league in June after advanced tryouts, but that wasn't my first try.   My first attempt was during new skater recruitment in November 2011-- I didn't make the cut.  I was determined though, and you know what they say, if at first you don't succeed, try, try, again! So here I am, at the end of my first season, reflecting on the new skater experience.  It's  really hard to join mid-season; everyone already knows each other, has bonds from playing together and social activities and is in their best physical shape.  I, however, was new, nervous, and trying to figure it all out.  Playing derby is a lot harder than it looks!!!  Learning the physical skills, the rules, the plays, and then putting it all together….wow.  At first, I'd feel sick before each practice, trying to pump myself up and mentally prepare, thinking I was the only one feeling this way….so stressed out by not being as good as I wanted to be, as I should be, worried that the rest of the team was annoyed by my lack of skill in every area.
One night during league scrimmage (the most nerve-wracking of all practices for me), I started talking with veteran skaters, and realized that what I was feeling was….NORMAL!!!!  Flutter, Nicomatose, Valerie of the Dolls, Jane Flinch, and so many others started telling me that they felt the same way their first year of skating, and that it's ok.  They told me about how they would repeat positive thoughts over and over in their heads, and worried about not 'getting it' fast enough, feeling lost in scrimmage, and laughed about learning strategy, or not learning strategy….
I learned that I am normal, and became way more comfortable asking for help, advice, and feedback.  Most importantly, I learned what I already knew-that this league is special because of the skaters and their genuine love of derby and each other.  They remember being the new girl, want newbies to succeed, and want to help you find your way.  Dianasaurus Ross told me the other night that "just being there, showing up, and working on becoming a better skater is contributing to the team," and she echoed what everyone else has said: focus on one skill at a time; eventually you'll get it and everyone is there to support you.
Now my short season is over and I've learned so much about derby and myself.   I want to thank all the women in the league; I've received so much knowledge and support from each and every skater.  I'm looking forward to next year, meeting all the new skaters, and someday being a support to them as they go through their first months in The Outfit.  If you're thinking about trying out, go for it.   It will be the hardest and best thing you've done for yourself in a long time.
Shewanna Rock